At OPENLANE we know that every car lover has a favorite sports car. Let's see if the famous drivers from the F1 world have made the right choice for their own cars in everyday life. Dreaming away is allowed…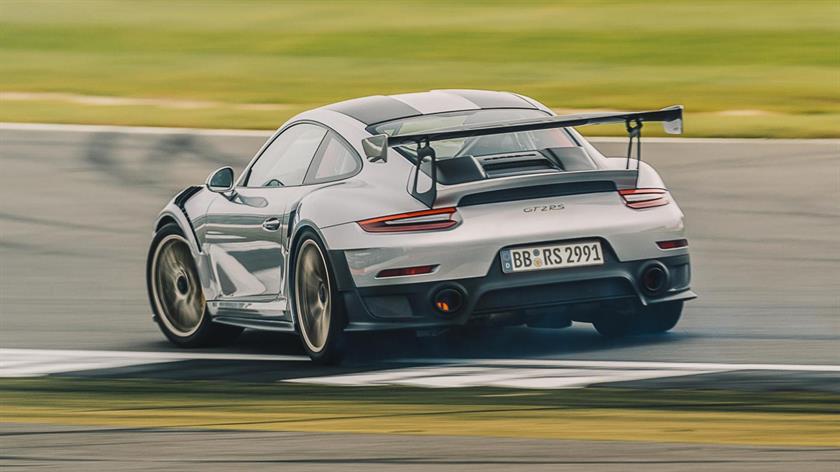 1. Lewis Hamilton: Pagani Zonda 760LH
The British triple world champion likes to show off his mundane lifestyle next to the circuit. Hamilton regularly shows off his cars and private jets on his instagram page. The Briton's personal favourite is without a doubt his Pagani Zonda R. Just like his Formula 1 car, this car has a Mercedes engine in the back. Within 2.7 seconds the car is heading for 100 kilometres per hour. Moreover, this is no ordinary Zonda R, but the 760LH. Of course, 760 stands for the number of horsepower, while LH means that it is … indeed, a one-off that was built especially for Hamilton.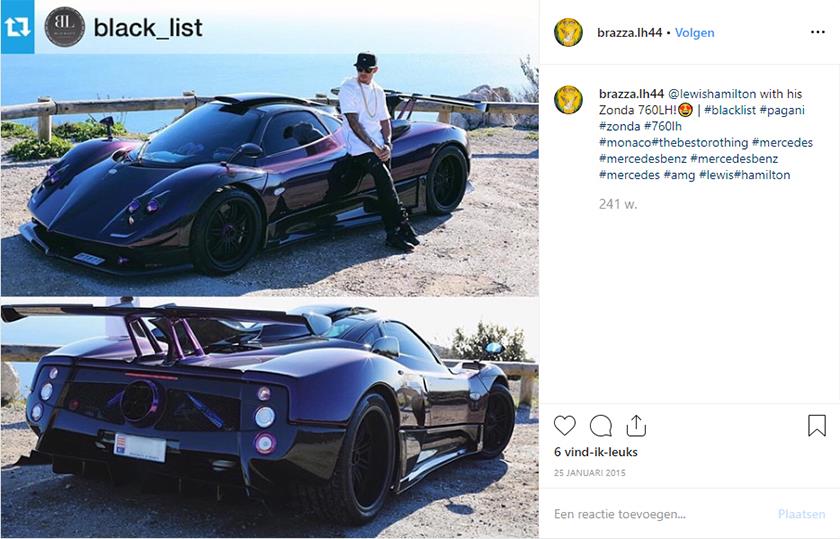 2. Nico Rosberg: Mercedes 300SL
After his world title in 2016, Mercedes driver Nico Rosberg retired. The German pilot enjoys his well-deserved rest in Monaco and now fills his days as a flyer. He regularly drives around in his former employer's cars. The most legendary of these is without a doubt a Mercedes 300SL. In one of his recent vlogs, the German explains the characteristics of his "Gullwing" from needle to needle, after which he takes a ride through Monaco. Highly recommended for those interested in vintage cars!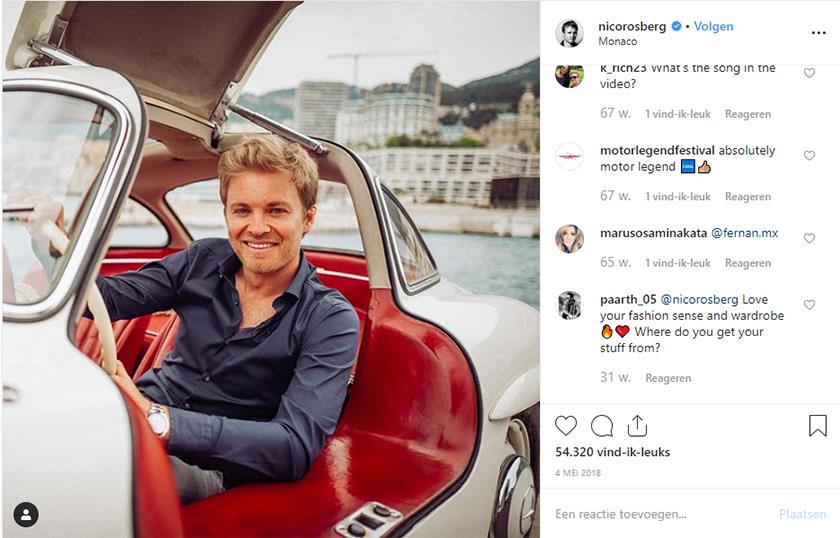 3. Daniel Ricciardo: Aston Martin Valkyrie
Now the Australian rides for Renault, but at the end of last season Daniël Ricciardo gave himself a nice farewell present at Red Bull. The Austrian F1 team has a partnership with Aston Martin, from which the Valkyrie originated. Just before he signed with Renault, Danny Ric signed an order form with the British carmaker. He will be one of the 150 lucky souls who will get the keys to the more than 1000 hp strong car. And Ricciardo is going to use it for what it's meant to be: "I'm already planning a road trip through the US", he said last year, when the news leaked.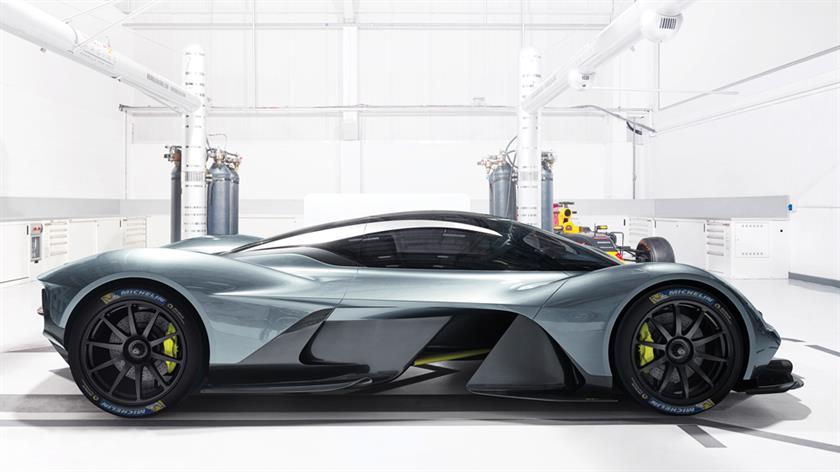 4. David Coulthard: Mercedes-Benz 280 SL
McLaren legend David Coulthard may have been retired from F1 for more than 10 years, but the always sympathetic Scotsman remains a man who knows his automobile capitols. To express his gratitude to Red Bull engineer Adrian Newey, a man to whom Coulthard claims to have owed a lot during his active racing career, 'DC' is also in happy expectation of an Aston Martin Valkyrie (also designed by Newey). Yet, according to Coulthard, nothing beats his classic 1971 Mercedes-Benz 280 SL, a car built on his own date of birth.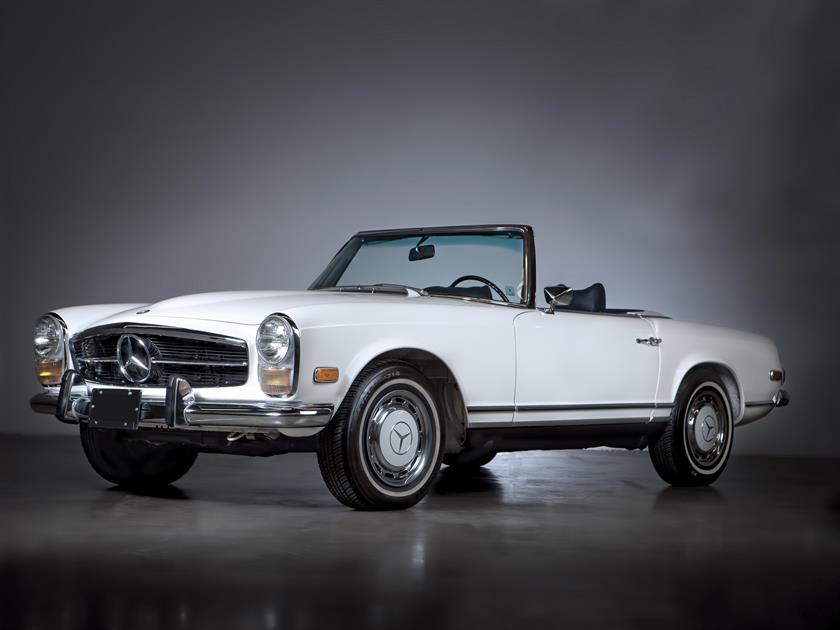 5. Ayrton Senna: Honda NSX
The most famous F1 driver of all time drove a Honda engine in the back of his McLaren during his glory days. The triple world champion also had a say in the development of some of the Japanese manufacturer's models at the time. The largest Senna stamp was undoubtedly the Honda NSX. The Brazilian, for example, had a big hand in the driving character and chassis of the sports car with the 270 hp V6 mid-engine.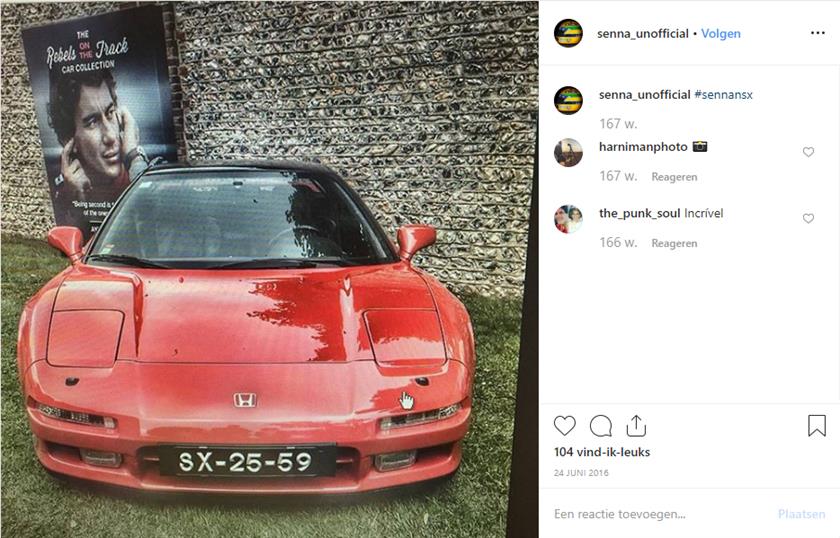 6. Kimi Raikkonen: LaFerrari Ferrari
The Finn didn't just have a world title left over from his (double) period at Ferrari. Raikkonen received a LaFerrari as a gift from Ferrari, the flagship of the brand. Raikkonen, who now drives for daughter team Alfa Romeo, took the plug-in hybrid hypercar straight to Ferrari's test track at Fiorano to test out the model's limits … and to exceed them. A video of Kimi ending up in the grass with the 963 hp strong car, quickly leaked the internet.
7. Mark Webber: Porsche 911
As a child Mark Webber had his automobile baptism of fire behind the wheel of a dilapidated Land Rover Defender. A successful F1 career later, the current Porsche ambassador could do with a bit of progression. The Aussie not only owns a range of 911 models, ranging from the 997 GT2 RS over the 997 GT3 RS 4.0 to the GT3 RS of the 991 generation, but for its 39th anniversary also treated itself to a rare 918 Spyder, a hybrid supercar with 887 hp of which only 918 copies were built.
8. Charles Leclerc: Ferrari red 488Pista
As Monegask, Charles Leclerc, the new glamour boy of Scuderia Ferrari, is of course used to this when it comes to cars. To stand out from the crowd between the everyday Porsches and AMGs, the 21-year-old youngster (who would receive a yearly salary of about $3.5 million from Ferrari) moves into the tiny principality with a Ferrari red 488 Pista, equipped with a 3.9-litre V8 driven up to 720 bhp.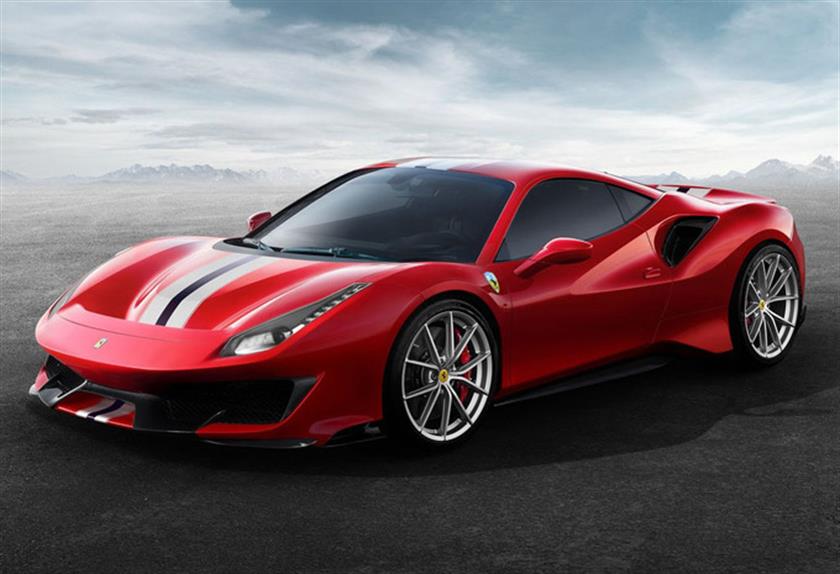 9. Max Verstappen: Porsche 911 GT2 RS
Max Verstappen, that other rising star in F1 country, also has a place in fashionable Monaco today. And so his first car, a modest Renault Clio, was soon exchanged for a car that better matched his star status: a Porsche 911 GT3 RS. Last year, Verstappen was once again seduced by another circuit weapon from Zuffenhausen: the 700 hp 911 GT2 RS, which jumps from 0 to 100 km/h in 2.8 seconds.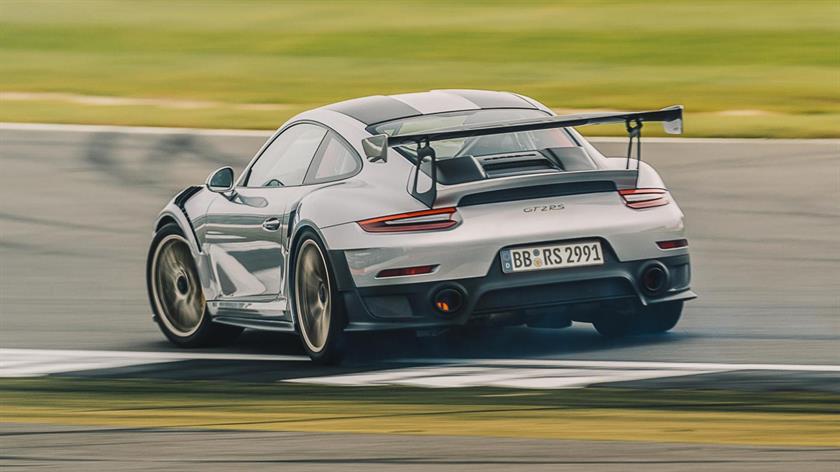 10. Jenson Button
One of the few Formula 1 stars with a bean for fast classics from bygone times is the former world champion Jenson Button. Although Button won the World Championship in 2009 with a Mercedes engine under the hoot, the British rider seems to have a predilection for the Italian competition. In his youth Button said he had three posters in his room: one of Pamela Anderson, one of Bart Simpson and one of a Ferrari F40, which he would later add to his now well-filled garage. Maranello is well represented, with also a Ferrari 550, a 355 and a rare 275 GTS Convertible.