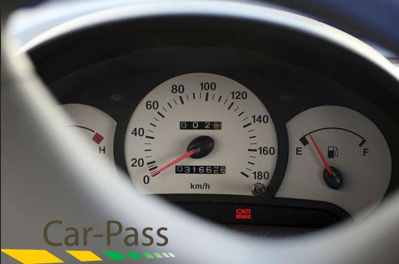 On an annual basis, approximately 35 million used cars are traded in Europe. In a very significant number of these cars – 30 to 40 percent depending on the source – the mileage still gets tampered with. In this article, you can find out the reason why, and more importantly how you can prevent this.
Mileage fraud is a phenomenon that costs European consumers an estimated ten billion Euros per year. Even professional car dealers are often unknowing victims of malicious sellers that still have free reign in a few European member states. 1 out of 3 cars. A very revealing number, which, according to recent studies carried out by Carfax and the international federation for automobiles FIA, remains accurate.
Worldwide web, worldwide fraud?
An often-heard criticism is that "the worldwide web has opened the floodgates for mileage fraud at a worldwide level". Globalisation has indeed changed the face of the used market remarkably. Sellers can now be anonymous. The internet has also made potential buyers more informed in advance and has allowed them to compare more cars during the search process.
Words are cheap
Even so, for a buyer of an imported car who lives abroad, it is very difficult to ascertain the origin and maintenance history of the car. This actually also applies for most European car markets, where no ubiquitous registration system exists. The only way to determine the validity of the mileage is to check the maintenance history. In Germany and France, the mileage will be determined by performing a visual check of the meter in a quarter of all cases, but more often than not the buyer primarily has to trust the seller's word.
Still, there are ways to combat this mileage fraud effectively. One member state has been at the forefront of this campaign since 2006: Brave little Belgium.
Belgium, exemplary pupil
Even though the European Commission issued a Directive in 2014 that urged member states to make mileage fraud a thing of the past (and heavily sanction any violators), most European member states passively watch as their second hand market is distorted by systematic mileage fraud. Belgium is the exception to the rule, as this country managed to decimate the mileage fraud problem in under ten years. Surprising? Not really.
In addition to Germany and Lithuania, Belgium is one of the frontrunners in exporting used cars outside Europe. In 2014, an estimated 480,000 vehicles were shipped from the Port of Antwerp to Africa. In all likelihood, this number consisted of 150,000 Belgian cars (de-registered in Belgium) and over 300,000 cars from the B2B trade. Traders buy cars from abroad, that are then sold through Belgium, to Africa. A large share of these cars originate in Greece, Italy and Spain (as a result of the economic crisis), from Eastern and Central Europe (for logistical reasons – transporters take their old cars with them when picking up used cars) and neighbouring countries such as the Netherlands and Germany.
To boost the image of the economically important used market, Belgium introduced the Car-Pass in 2006. This mandatory document verifies the authenticity of the mileage for each buyer of a used car. A Car-Pass is a printed document (printed on special paper, much like a bank note, in order to prevent fraud) that states the full mileage history of a vehicle. The Car-Pass collects all known mileage data from more than 11,000 recognized instances: such as the technical inspection, garage maintenance, car dealers, or from the last tire change.
Since the implementation of the Car-Pass the mileage fraud phenomenon has all but vanished in Belgium. Before 2006, around 60,000 cars were tampered with annually, while in 2015 only 1,197 violations were detected. This translates into 0.16 percent of the total amount of Car-Pass Certificates.
On the road to a European Car-Pass?
In view of the large amount of import and export of vehicles within the EU, mileage fraud can only really be dealt with if a cross-border European system is created. Car-Pass has been striving to realise such a system in order to make an impact across Europe for years. In the neighbouring country of the Netherlands a similar system, managed by RDW, was adopted, but the promised European approach is still absent.
The implementation of such a European registration system would actually also have significant benefits for professional sellers that have a great deal to gain from fair trade. When a buyer can determine the mileage was reset, the professional car dealer is always held responsible – even if he purchased the vehicle in good faith. In this case the buyer can demand anullment of the agreement, or claim (part of) the selling price. In addition, the implementation of a harmonised and airtight registration system could lead to a climate of confidence and transparency, which in turn results in more honest competition in the market and more balanced and correct price levels.
Car-Pass and RDW will start exchanging mileage data before the end of this year (2016). This is vital, because 15-20% of the cars that are imported from the Netherlands to Belgium feature a rewound counter.
OPENLANE's warranty
The bulk of cars sold by OPENLANE to its customers originate from major leasing and rental companies. These cars are maintained during the rental period by official concessions of the respective brands. This means that they are sold with their full maintenance history, from which you can derive the authenticity of the mileage. For cars from fleet owners or traders, however, there are also several ways to determine their history. If desired, a Car Pass can be requested in order to verify the mileage. Additionally, a maintenance history can be requested for certain manufacturers.