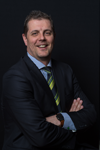 Big data and business intelligence are today's hot topic. Companies are gathering data from online transactions, and use it to enhance their customer's experience. Some websites are offering products based on your past behavior, something you've probably experienced before.
At OPENLANE, we now take this step too. Using your bids and purchases, we predict which cars will most likely interest you.
How will this work for you?
We start by sending an email each Saturday with a selection of cars that match your preferences. In a later phase, after we've adapted our website, you will find a section containing 'Your selection of cars'.
Do you think this is valuable to you? If you have any feedback or suggestion for improvement, please do let me know at GinoTalks@adesa.eu. You can count on receiving a response.
Kind regards,
Gino Vleminckx
Chief Commercial Officer
OPENLANE