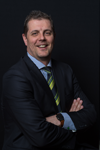 Welcome to the latest in a series of blog posts aimed at helping you to make the most of OPENLANE services. Did you enjoy the last two news items? They focused on some of the newer innovations we've implemented at OPENLANE.
Feel free to send your feedback at GinoTalks@adesa.eu. But we've got something different for you today.
It's time to shine the spotlight on a service we have already been offering for quite a few years. There's no need to worry if you haven't heard about it. After all, some of our customers have never ever used it. Of course, there are also those customers who absolutely swear by it. And why not? Customers who make full use of our Bidder Account Service have seen their businesses grow spectacularly!
1. What is the Bidder Account Service?
With the Bidder Account Service, you're able to create additional 'Bidder Accounts'. They are basically additional accounts. They have their own login details. They have their own passwords. Anyone who has a bidder account can place bids. And if their bid wins? They win the car.

You're able to give Bidder Accounts to your customers and/or colleagues as you see fit. You should know that OPENLANE doesn't deal with the holders of your bidder accounts at all. In fact, we only have a contractual relationship with you, the Main Account holder. Under this contract, you're still responsible for following up on bids placed from a Bidder Account that's linked to your Main Account. If someone bids on one of your Bidder Accounts, it's up to you to make sure the payment comes through.
2. How does the Bidder Account Service help you?

The Bidder Accounts make bidding with us even easier. You won't need to call back-and-forth when you're bidding on a car your customer or colleague is interested in. Instead, you just give them the login details and a password of their own to access the OPENLANE platform. Then they place their own bids.
With the Bidder Account Service, you're able to work easier and faster. Best of all, it cuts down on the hassle. And you'll provide your customers with an excellent service. How? They'll deal with you instead of harbouring doubts about working directly with a company they've never heard of that's possibly based a long way away from them. Bidder Accounts also allow anyone who doesn't pass our acceptance criteria to make the most of OPENLANE.

3. Are there rules for the Bidder Account Service?
There aren't any rules between OPENLANE and the holders of the Bidder Accounts. Any rules are either between OPENLANE and you, either between you and the customers or colleagues you issue with a Bidder Account. It goes without saying that you'll want to agree on a few rules with your customer or colleague. It's entirely up to you to decide what these rules are.
3.1 What do our Bidder Account enthusiasts usually incorporate into their rules?
• Our bigger customers who use this service require their customers to pay a 15% upfront payment. They only grant their bidder access to the OPENLANE platform after receiving it.
• Secondly: Commissions. You don't have to charge a commission. But it's one way to acknowledge the important intermediary role you're playing and encourage your customers to appreciate the opportunities you're offering. Exactly how much commission will your customer pay you? That's entirely up to you.
• And finally: Binding bids. All bids your customers place are legally binding. Why is this important? Since you, the Main Account holder, are responsible for all actions of your bidders.
4. How do you set up this service?
First of all, log into your My account account. Under your Account Settings, you'll find an option to create Bidder Accounts. Fill in a few details … And you're done. If you would like more information, please feel free to get in touch with your contact in our customer service department.

5. You already use this service. But you have a wonderful idea for improving it?
Ideas? Feedback? Questions? This is OPENLANE! You know we're listening. And looking forward to making everything run even more smoothly for you! Please feel free to send me feedback, questions or chocolate: GinoTalks@adesa.eu. You're sure to receive a response.
Keep an eye out for my next post. We tell you everything you'll ever need to know about 'Cars from OPENLANE Netherlands'.
Kind regards,
Gino Vleminckx
Chief Commercial Officer
OPENLANE