Modern cars are packed with technical gadgets. Most manufacturers (not only the Germans) have almost endless lists of options nowadays. Even in the used car markets, the options just keep on multiplying. Or do they? We looked at what options can improve the sales value of a used car, and what the average second-hand purchaser can safely ignore.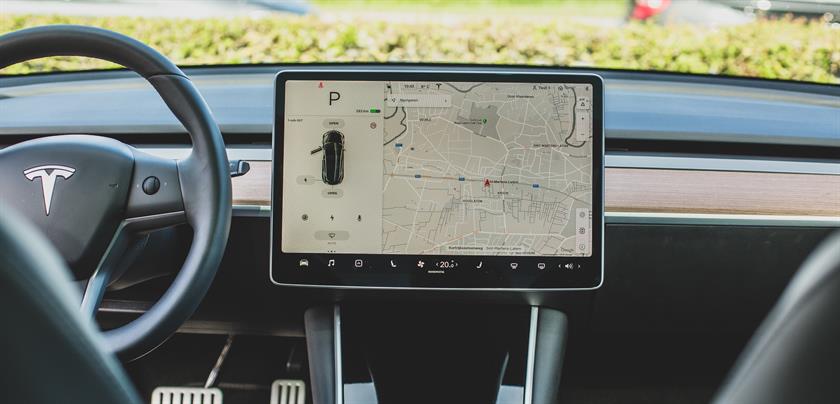 DO
Air conditioning
As the long summers in our region keep getting hotter, more and more car buyers are gasping, almost literally, for vehicles with good air conditioning. In 1998, only a third of all new cars in Europe were equipped with aircon. By contrast, next year this is expected to reach 95 percent. Although not every used car comes with air conditioning yet, in recent years well-functioning aircon has become almost essential.
Park assist
Automatic parking functions have not yet reached the level where they can be considered routinely useful. Parking sensors are the next best thing. The idea is simple, but effective: the driver receives an (increasingly loud) audible signal when the car gets close to another vehicle or obstacle. A rear-view camera is also well worth having – manoeuvres become child's play.
Bluetooth
Being able to connect your phone to your car might seem self-evident to many car drivers today, but it's not really all that long ago that the option was still rare. Technology is increasingly becoming king of the car – and the Bluetooth connection is the foundation stone. That's a good enough reason to look out for it.
Cruise control
Cruise control was developed right back in 1945. Since then, numerous cars have been equipped with it. The technology allows you to set your car to travel at a constant speed, without the driver having to apply the accelerator. The functionality has been gradually improved over the years. With modern adaptive cruise control, you can queue in a traffic jam without having to touch the pedals: the car does all the work for you.
Integrated navigation system
Mobile GPS devices (and the suction cup mark on the windscreen that went with them) are becoming a little bit of history we'd like to forget about. Fortunately, more and more cars today include integrated navigation systems as standard. Many drivers can no longer live without their GPS to help them navigate through the maze of city streets in Belgium – or indeed anywhere in the world. NB: these systems are being installed less often in the cars now being developed, as many drivers now use their smartphones to navigate. This may mean that this item might shortly move to the 'don't' column.
DON'T
Safety systems
Our cars are bursting with safety systems: driver protection, passenger protection, and safety systems intended to protect other (more vulnerable) road users. However, all the well-intended initiatives from the car manufacturers, such as automatic braking, lane and blind spot assistance, ESP, etc., don't cut much ice on the second-hand market.
Voice recognition
Mercedes-Benz recently unveiled its new MBUX voice assistant 'Hey Mercedes', which has the potential to revolutionise communication with your car. To date, most (if not all) voice technology for the car has left a lot to be desired. Commands are misunderstood or simply not recognised, and the driver has to reach for the buttons on the central console after all. Don't bother with it – unless you can get hold of the new (Hey) Mercedes.
Gesture control
Gesture controls fall into the same category as voice recognition, and were popular with premium brands not so long ago. Wave your hand to adjust the volume, the rear-view mirror, or to open the panoramic sunroof. However, drivers don't like to give everyone else in the queue the impression that they're halfwits – and quickly go back to using the buttons.
Obsolete gadgets
That brings us onto… Given that technology seems to be rushing forward faster than the latest racing cars, gadgets that were trendy five years ago can now seem desperately outmoded. That means that options that are not yet fully mature are certainly not going to be worth it and are best ignored.
Going too far
Okay, large rims do give some cars a little extra… but if you let them get too big you, you'll rapidly find that the group of potential buyers has shrunk to a tiny circle. Think of it as "and/or", not "and/and". There are not many people who want to combine huge rims with a sports steering wheel, dual exhaust, tinted windows and a spoiler. Or rather, who want to pay a single penny extra for those features.